Educational Programming
For more than 100 years, Smith Anderson's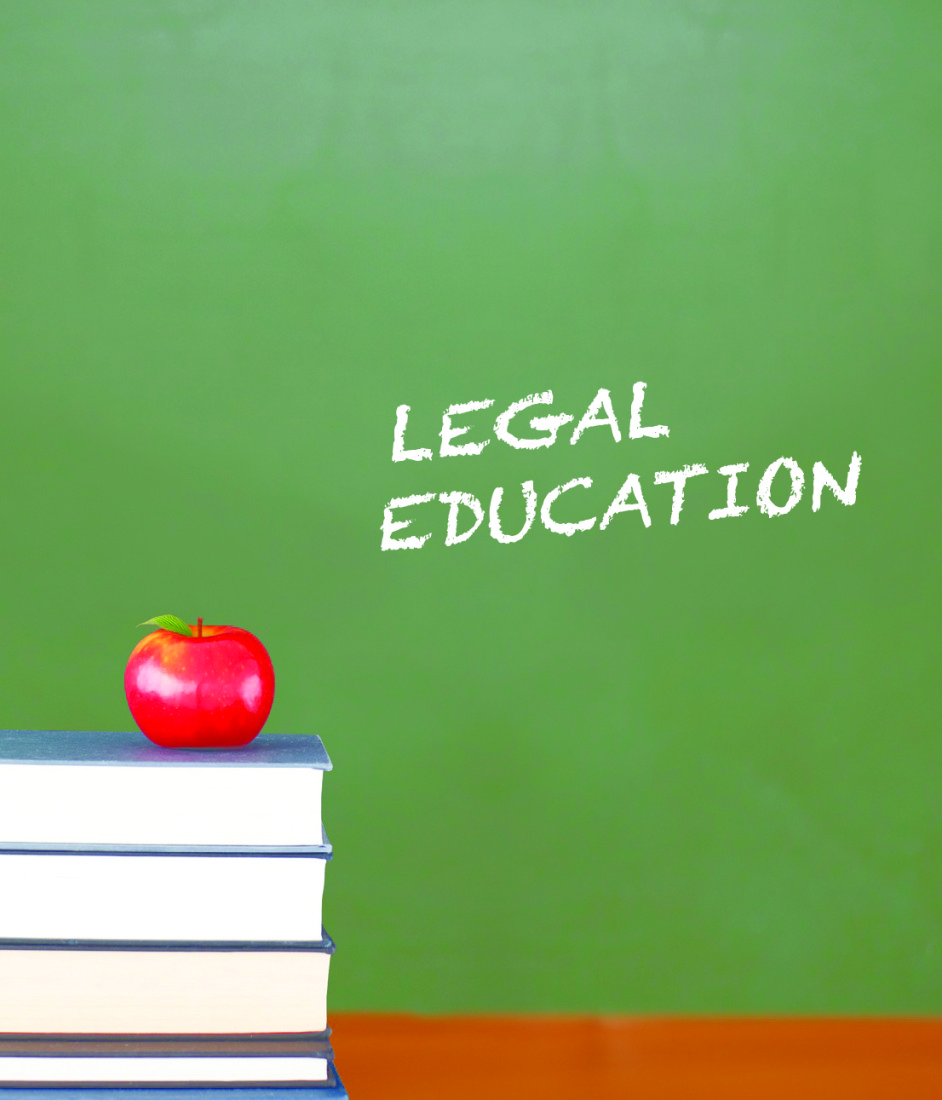 client-centered culture has sought to add value for our clients in ways that are not always about the billable hour. With this goal in mind, we offer complimentary seminars and workshops where we share our experience and knowledge on particular subjects of interest. In this CLE syllabus, there are many opportunities for continuing legal education programs. As part of this complimentary service, our Firm will seek CLE credit on your behalf, subject to certain requirements from the state in which accreditation is being sought. We hope our CLE programs will be of service to you and your business and we invite you to inquire about subject areas which might not be listed.
CLE Syllabus
General
Protecting the Attorney-Client Privilege: They Can't

Find Out What We Tell Our Lawyers, Can They?

Estate Planning – The Basics Everyone Should

Know

Document Retention and eDiscovery: Why You

Should Care and What You Should Be Doing

Basics of Insurance Coverage – What Everyone

Needs to Know
Employment
Diversity, Inclusion and Employee Engagement:

Two Birds, One Stone

Equal Employment Opportunity Update

Religion at Work: Best Practices for Avoiding

Claims of Discrimination and Handling Requests

for Accommodation

Be Careful What You Ask For: Recent Developments

on Background, Criminal History and Credit Checks

Gender-Based Discrimination in Compensation

Claims: Do You Have a Bull's Eye on Your Forehead?

Office of Federal Contract Compliance Programs:

Final Vets and Rehab Rules Compliance

Checklist (2 parts)

Non-Union Workplaces: New Attacks on Common

Practices and Policies

Back Home from Down Range: A Refresher on

Employers' Obligations to Returning Service

Members

Health in the Workplace: What's Hot Under the

Americans with Disabilities Act, the Family and

Medical Leave Act, and More

Applying the Americans with Disabilities Act, the

Family and Medical Leave Act and the Genetic Information Nondiscrimination Act to Employee Health Issues: Navigation Tips for Smooth Sailing

Americans with Disabilities Act: Responding to

Requests for Reasonable Accommodations

When Performance is Impacted by Health:

Understanding When and How an Employer May Obtain Health Information Under the Americans with Disabilities Act

Effectively Managing Absences Under the Americans

with Disabilities Act and the Family and Medical Leave Act
Time and Money: Avoiding Common Mistakes Under the Fair Labor Standards Act and NC Wage and Hour Act

What is "Work Time" under the Fair Labor

Standards Act?

Are Your Employees Properly Classified?

North Carolina Unemployment Insurance Reform (various presentations)

Conducting Internal Investigations: Tips and Pitfalls for Investigating Misconduct in the Workplace

Bring Your Own Device (BYOD) Workplaces: Dealing

with the Inevitable

Protecting Your Business from Unfair Competition by

Former Employees: A Roadmap of Tools and

Enforcement

Defense of Marriage Act and Your Benefit Plans

Best Practices for Internal Employee Stock

Ownership Plan Trustees

Domestic Violence in the Workplace

Worker Adjustment and Retraining Notification Act (WARN)

Restrictive Covenants in Employment Agreements: Best Practices in 2015
Corporate
Public Company Director Duties and Sources of

Liabilities

Stock Option Decisions

M&A Trends

Best Practices in the Due Diligence Process

Drafting Acquisition Agreements

Introduction to Conducting Due Diligence

Corporate Governance Overview (DE)

Role of the Board of Directors in Mergers and Acqusitions

Dealing with the Board: Understanding the Role of

the Board Versus Officers, Including an Overview

of Fiduciary Duties

Best Practices in Corporate Minute-Taking

Understanding and Documenting Board Actions

To Trade or Not to Trade: Lessons Learned from

Insider Trading Cases

Securities Trading Policies – Best Practices

How to Respond to Acquisition Proposals/Takeovers

Compliance Update: Regulation FD and Form 8-K

Triggers

When the SEC Calls

Majority Versus Plurality Shareholder Voting – What

Works Best for You?

Legal Issues to Consider When Incorporating a

Delaware Subsidiary to do Business in North

Carolina

Choice of Entity Considerations for Privately-Held

Business

Legal Issues to Consider When Doing Business in

North Carolina

Conducting Board Self-Assessments

Addressing Environmental Issues in Mergers and

Acquisitions

Accessing the Debt Markets

Mezzanine Financing

Private Equity Financing

Legal Considerations in a Private Equity Sale
Commercial
Drafting Contract Boilerplate

Overview of Software Licensing

Protecting Company Interests: Non-Competes

and Other Tools

Commercial Contracting: Landmines, Pitfalls and

Risk Management

Drafting and Enforcement of Contracts –

Controlling and Limiting Risk

Analyzing the Prime Lease

The Leasing Process – Essentials of Office and

Retail Leases
Litigation
Handling the Challenging Case

Bringing Your Case Alive to Judge and Jury

Cost-Effective Litigation: Winning the Case

Without Breaking the Bank

eDiscovery Part I: The Initial Stages

eDiscovery Part II: Principles and Protocol

eDiscovery Part III: Defensibility and Efficiency

Hot Topics in Contract Litigation; Commercial

Contracting – Top 10 Landmines for Litigation

Summary Judgment and Contract Litigation: The

Why, When and How

Real Estate Litigation

Blackwater: War of Wars, a Comprehensive Journey into Media Shenanigans, Congressional Inquiry and Bet-The-Company Litigation
Anti-Patent Troll Law
The Lifecycle of an Insurance Claim (With a Focus on D&O Insurance)
Building Better Bylaws
So You've Been Sued, Now What?
Data Use, Privacy and Security
Primer on Privacy and Confidentiality

The High Cost of Cyber Crime: Protecting Yourself,

Your Business and Your Clients

Data Breach – Prevention, Preparation and

Response

Grid Modernization & Emerging Technologies:

Privacy and the Smart Grid

Protecting Against Insider Threats

You Will be Hacked!

Threats to Confidential Data on Mobile Devices

Protecting Proprietary Business Assets: Strategies

to Safeguard Your Company

Social Media: How Your Company, Customers,

Competitors, Shareholders and Others are

Using It and the Legal Pitfalls and Current Best

Practices You Need to Know
Regulatory
Overview of the Foreign Corrupt Practices Act

What To Do When the OSHA Investigator Knocks

OSHA Recent Developments: Back in the

Enforcement Business
Government Contracts
Teaming Arrangements (teaming agreements,

joint ventures and subcontracts)

New Developments in Government Contracting

Bid Protest and Debriefings