Practice Areas
Education
University of North Carolina, J.D., high honors, 2003
Executive Articles Editor, North Carolina Law Review
Staff Member, North Carolina Law Review
Order of the Coif
Wake Forest University, M.S. in Accountancy, 1998
Wake Forest University, B.S. in Accountancy, magna cum laude, 1998
Clerkships
Clerked for the Honorable James A. Beaty, Jr., United States District Judge for the Middle District of North Carolina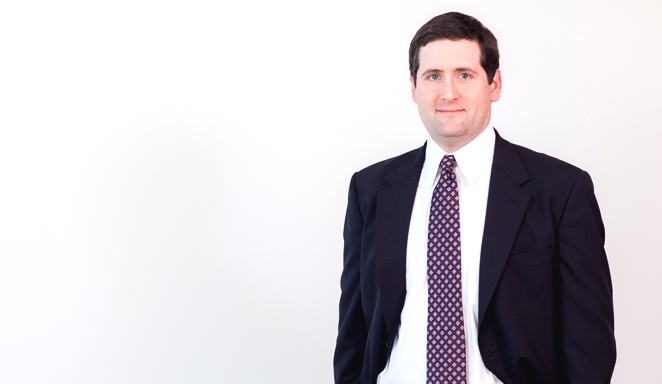 Heyward Armstrong joined Smith Anderson in July 2006, where his practice focuses on corporate and securities law, including advising companies and their officers and directors on public company securities compliance, public and private offerings, mergers and acquisitions, divestitures and corporate governance matters. These matters involve a variety of industries, including a focus on the pharmaceutical, biotech and other life sciences areas.
Before joining Smith Anderson, Heyward practiced law at the international law firm of Dechert LLP in London, England, where his practice focused on advising U.S. and non-U.S. private investment funds and fund managers on a broad range of legal issues arising under U.S. federal and state securities laws and regulations.
Before working in London, Heyward clerked for the Honorable James A. Beaty, Jr., United States District Judge for the Middle District of North Carolina.
While in law school, Heyward interned with the U.S. Securities and Exchange Commission's Division of Enforcement, where he assisted in cases involving accounting fraud, insider trading and other securities law violations.
Prior to attending law school, Heyward was employed as a Senior Accountant with Ernst & Young LLP in Raleigh, N.C., in its Assurance and Advisory Business Services group, where he supervised the planning and completion of audits of a number of public and private companies. He is licensed as a Certified Public Accountant.
Professional & Community Affiliations
American Institute of Certified Public Accountants
North Carolina Association of Certified Public Accountants
North Carolina Bar Association
Member and Past Chair, Symposium Conference Committee, North Carolina Association of Certified Public Accountants
Graduate of the Greater Raleigh Chamber of Commerce 30th Class Leadership Raleigh Program (2015)
Member, Board of Directors, The Center for Volunteer Caregiving
Former Member, Finance Committee, Hudson Memorial Presbyterian Church
Honors & Awards
Silver Medal, North Carolina CPA exam, May 1998
Experience
Represented a NYSE-listed energy company in a strategic alliance with an on-site power generation systems company to integrate an energy platform with smart storage solutions, including an initial 50 megawatt project involving distributed generation systems at over 150 sites
Represented an international health care group and its U.S. specialty pharmaceutical company subsidiary in obtaining multinational rights to three cardiovascular drugs from a large public pharmaceutical company for $264 million in cash at closing, up to $480 million in milestone and royalty payments, and the assumption of up to $50 million in milestone payment obligations
Represented a global provider of biopharmaceutical development services and commercial outsourcing services in its $1.1 billion initial public offering and listing on the New York Stock Exchange and subsequent secondary offerings totaling approximately $3 billion
Represented a public specialty pharmaceutical company in its $150 million acquisition of a private specialty pharmaceutical company
Assisted a global pharmaceutical contract manufacturing and development company with its $30 million subscription rights offering
Advised a private equity fund on the acquisition, equity and debt financing of a reference laboratory
Represented a leading provider of open source enterprise IT products and services in its acquisition of a provider of open source integration and messaging
Represented a global financial services technology company in its acquisition of a leading provider of deal analytics and valuation technology
Represented a global solid state LED lighting and semiconductor manufacturing company in connection with its $525 million stock acquisition of a manufacturer and distributor of commercial lighting products
Assisted a global pharmaceutical contract manufacturing and development company with the registration of its shares under the Securities Exchange Act
Represented a global provider of biopharmaceutical development services and commercial outsourcing services with its $525 million offering of senior notes and a related holding company reorganization and spinoff of a subsidiary to its shareholders
Represented a private specialty pharmaceutical company in its reverse merger acquisition of a Nasdaq-listed specialty pharmaceutical company
Advised a specialty pharmaceutical company in the sale of a subsidiary to and its investment in a privately held specialty pharmaceutical company
Represented a global provider of biopharmaceutical development services and commercial outsourcing services in connection with a private equity transaction that reconstituted the company's ownership and provided liquidity to its existing security holders
Represented a leading supplier of aggregates and heavy building materials in its $420 million sale of its California cement business
News
November 7, 2016

June 22, 2016

May 12, 2016

June 8, 2015

December 10, 2014

September 4, 2014

March 18, 2014

December 18, 2013

June 10, 2013

January 7, 2013

November 26, 2012

January 25, 2012
Publications
March 20, 2017

July 29, 2016

August 27, 2015

February 18, 2015

September 23, 2014

August 5, 2014

July 10, 2014

January 15, 2013
In re Estate of Lunsford and Statutory Ambiguity: Trying to Reconcile Child Abandonment and the Interstate Succession Act, 81 N.C. L. REV. 1149 (2003), which has been cited approvingly by the North Carolina Court of Appeals and the North Carolina Supreme Court
Events
"Using Non-GAAP Financial Measures," Securities Law Breakfast Series, N.C. Biotechnology Center, Durham, N.C. and Smith Anderson Offices, Raleigh, N.C.

May 2016

"Accounting 101 for In-House Lawyers," North Carolina Bar Association 2016 Corporate Counsel Section Annual Meeting, Cary, N.C.

January 2016

New Revenue Recognition Roundtable, Renaissance Raleigh North Hills Hotel, Raleigh, N.C.

September 2014