Practice Areas
Bar & Court Admissions
All North Carolina State Courts
Education
Wake Forest University School of Law, J.D., 1999
University of North Carolina at Chapel Hill, B.A., English and Political Science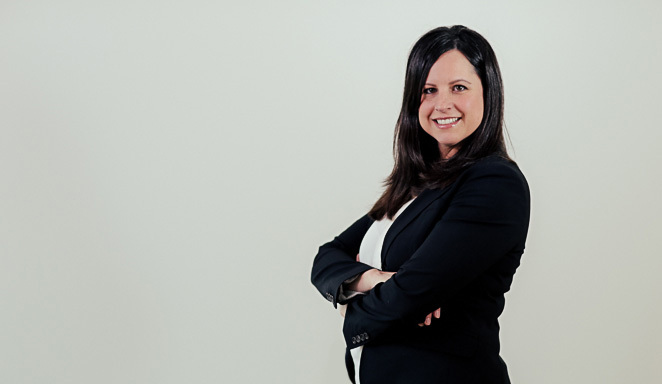 Alicia Gilleskie is a member of the Firm's Technology practice group and heads the Firm's Data Use, Privacy and Security practice group.
In her technology practice, Alicia represents technology vendors and users in a wide range of matters, emphasizing technology collaborations and commercial transactions that involve intellectual property, technology and data regulated by a patchwork of laws. Her transactional work includes contracts and transactions involving software-as-a-service (SaaS), cloud computing, software licensing, data licensing, technology outsourcing, e-commerce, data privacy and security and OEM and distribution models. In addition, Alicia advises on technology and data issues that arise in mergers and acquisitions, private equity and venture capital investments, and other critical corporate transactions.
In her data use, privacy and security practice, she represents companies across industries on matters in connection with our increasingly complex data regulatory landscape. Her data regulatory work includes developing and implementing strategic compliance initiatives, advising on business models involving data de-identification, analytics and commercialization, data breach response and mitigation, and regulatory enforcement actions following a breach.
Alicia combines her legal expertise with deep industry knowledge, bringing a holistic approach to the practice that clients appreciate. Before joining Smith Anderson in 2008, Alicia practiced with Womble Carlyle in the areas of technology law and information privacy and security. Previously, she served as Corporate Counsel and HIPAA Compliance Officer for Misys Healthcare Systems and Corporate Counsel with Laboratory Corporation of America Holdings (LabCorp).
Professional & Community Affiliations
Carolina Privacy Officials' Network
International Association of Privacy Professionals
Member, Board of Advisors, North Carolina Technology Association (NCTA)
Member, Board of Directors, Communities for Sustainable Abodes (CASA)
Honors & Awards
Listed, North Carolina Super Lawyers, Rising Star (2013)
Experience
Representing a publicly-traded diagnostic services provider on cloud computing transactions and counseling matters, including an arrangement with a Fortune 100 technology company to license and implement technology infrastructure enabling cloud-based exchange of large volumes of sensitive information
Representing a leading provider of information management and data migration services in the negotiation and preparation of a collaboration and distribution agreement with a leading vendor of enterprise content management software, involving the combination of technologies to establish a best-of-breed offering that manages and migrates large volumes of data across an enterprise
Leading training sessions for the legal department of one of the world's largest software and technology service providers, providing negotiation and risk allocation strategies for the company's technology license and services arrangements, covering complex indemnity provisions, license provisions and related risk allocation issues
Preparing a negotiation "toolkit" establishing contracting parameters and fallback positions to allocate and address intellectual property and data-related risks in a global technology company's software-as-a-service and data hosting arrangements
Outside general counsel to Hadoop-based technology platform vendor, developing out-licensing models and contracts, reseller and distribution agreements, and providing strategic intellectual property counseling related to proprietary and open source software platforms and related services for "big data" analytics
Lead counsel representing a global services organization in a multi-million dollar transaction for the exclusive license of de-identified data assets for use in a particular market, the development of technology assets, and the acquisition of a data analytics team; provided strategic business model analysis for the commercialization of data analytics products and services
Lead counsel representing an accountable care organization (ACO) to model and operationalize a health information exchange accessible by thousands of healthcare stakeholders, including health systems and laboratories
Lead counsel representing a publicly-traded health information technology company in several mission-critical outsourcing arrangements to enhance its technology infrastructure and market offerings
Lead counsel representing a leading provider of wireless transmission systems in its divestiture of an integrated communications network management software platform and related assets to a network management software company
Structuring online business models involving data collection and use, and development of online privacy statements and terms of use tailored to such models
Assisting organizations in the financial services, banking, retail, health care and information technology industries in data breach response related to the unauthorized disclosure of personal information, including compliance with federal and state laws, mitigation efforts and dealings with regulatory authorities
Providing compliance advice on privacy and data security matters involving HIPAA, the HITECH Act, Gramm-Leach-Bliley, COPPA, FCRA and FACTA, Payment Card Industry Data Security Standards (PCI DSS), and Smart Grid technology
Preparing web site development, maintenance and hosting, technology and web services contracts and outsourcing, cloud computing and software-as-a-service contracts
News
January 8, 2016

Time Warner Cable News "Capital Tonight"

December 21, 2015

WRAL News

May 6, 2015

March 12, 2015

December 9, 2014

October 3, 2014

July 11, 2014

June 30, 2014

June 30, 2014

June 18, 2014

April 25, 2014

April 15, 2014

October 28, 2013

January 23, 2013

January 20, 2011

November 9, 2010

October 27, 2010

July 28, 2010

July 15, 2010

May 20, 2010

May 13, 2010

April 30, 2010

April 1, 2010

February 26, 2010

June 23, 2009

April 6, 2009

February 24, 2009

February 4, 2009
Publications
July 29, 2015

May 31, 2015

Practical Law™ Labor & Employment

April 9, 2015

February 16, 2015

January 23, 2015

Entrepreneur.com

December 3, 2014

August 13, 2014

July 22, 2014

May 21, 2014

January 6, 2014

November 27, 2013

November 27, 2013

Alicia Gilleskie and Mary Pat Sullivan

April 5, 2013

July 28, 2010

April 23, 2010

September 15, 2009

March 26, 2009

March 19, 2009
Events
Speaker, "Regulatory Data Privacy and Data Governance," Carolinas IT Cybersecurity Seminar, Research Triangle Park, N.C.

June 2016

Speaker, FBI Cybersecurity Panel Discussion, Eastern Carolina InfraGard Chapter meeting, CISCO, RTP, N.C.

April 2016

Moderator, "Forging a Path: Becoming a General Counsel," NCBA Corporate Counsel Section program, Cary, N.C.

April 2016

Speaker, FBI Cyber Security Symposium Panel Discussion, ABB Group, Cary, N.C.

January 2016

Moderator, "Risks, Costs, Disputes and Litigation," North Carolina Chamber and U.S. Chamber of Commerce's 2015 Cybersecurity Conference, Durham, N.C.

December 2015

Panelist, "Securing North Carolina's Digital Future," North Carolina Chamber's 73rd Annual Meeting, Cary, N.C.

March 2015

Presenter, "You will be Hacked (If you Haven't Already)...", Joint event presented by Smith Anderson, Durham Chamber of Commerce and The Research Triangle Park, RTP, N.C.

January 2015

Presenter, "Ten Common Myths of Data Breach Mitigation and Response, Dynamic Quest & Dell Data Breach Lunch-n-Learn," Morrisville, N.C.

December 2014

Panelist, "Data Breach Risk: Preventing and Mitigating Risk," Senn Dunn Insurance, Greensboro and Raleigh, N.C.

October 2014

Presenter, "It's 2014: You Will Be Hacked," Vaco CPE Seminar, Paragon Commercial Bank, Raleigh, N.C.

September 2014

Speaker, "Primer on Privacy and Confidentiality," CAPLAW's 2014 National Training Conference, New Orleans, L.A.

June 2014

Speaker, "The High Cost of Cyber Crime - Protecting Yourself, Your Business and Your Clients," ACG Breakfast Meeting, RTP, N.C.

June 2014

Panelist, "Data Breach Prevention, Preparation and Response," Carolinas IT, Smith Anderson and IAS Associates Joint Program, Cary, N.C.

May 2014

Panelist, "It's 2014 - You Will Be Hacked!," Joint Presentation by The Research Triangle Park, Durham Chamber of Commerce and Smith Anderson, RTP, N.C.

March 2014

Speaker, "Tips and Trends for Responding to Data Breaches," Cherry Bekaert Annual Not-for-Profit Program, Raleigh, N.C.

December 2013

Panel Moderator, "Threats to Confidential Data on Mobile Devices," the North Carolina Association of Defense Attorneys, 2013 Fall Seminar, Greensboro, N.C.

October 2013

Speaker, "Protecting Social Media Accounts & Contacts, Protecting Proprietary Business Assets: Strategies to Safeguard your Company," Smith Anderson CLE Seminar, Cary, N.C.

June 2013

Co-Presenter, "Anatomy of a Breach: A Case Study in Data Breach Prevention, Mitigation and Response to HR Professionals," Smith Anderson's 19th Annual Employment Law Update, Cary, N.C.

November 2011